Come and learn to play a woodwind or brass instrument with us. We offer music lessons at 2 Garryowen. To enquire or ask questions, please get in touch with us at [email protected].
Current teachers
Ken Hinchy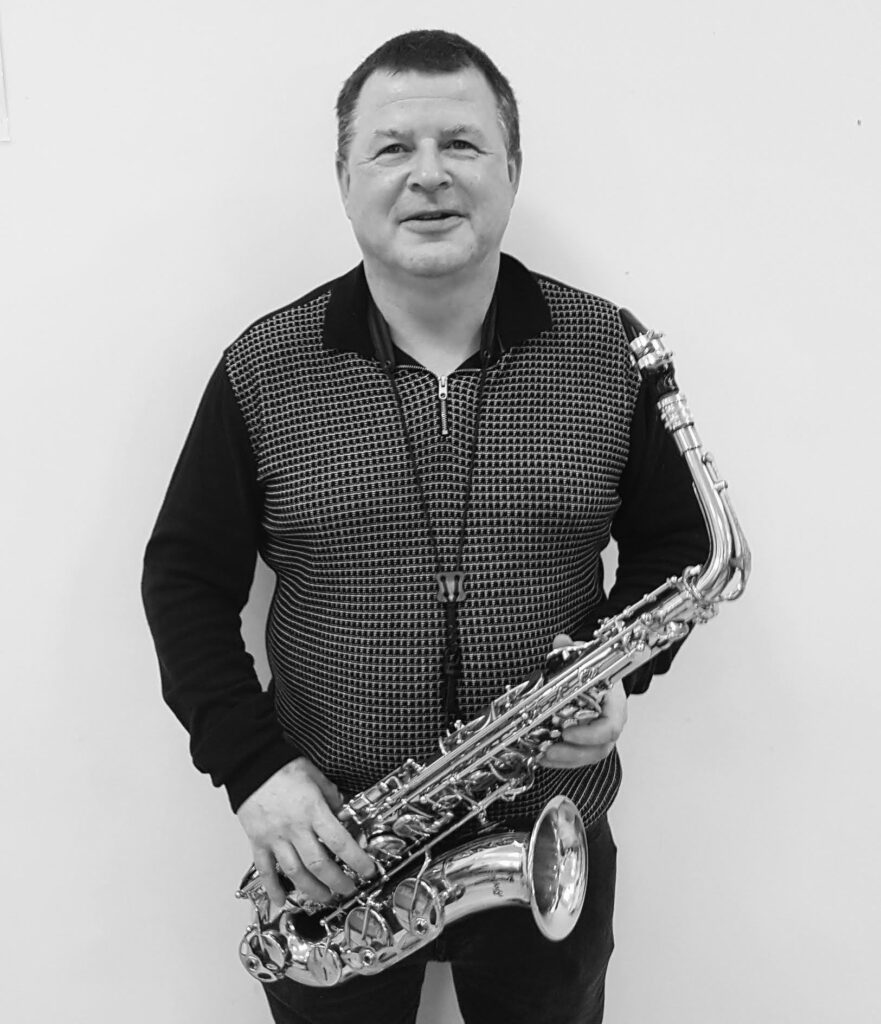 From a family of musicians in our very own Garryowen community, local musician Ken Hinchy grew up with music all around him, picking it up himself at the age of 7.
Ken started out in St. John's Brass and Reed Band as a young boy on the triangle. Under the tutelage of his father, clarinet and saxophone player Mick Hinchy, Ken started to learn the clarinet and saxophone. Mick Hinchy taught many band players through the years, and is a former St. John's Band conductor.
Over the years, Ken took lessons with jazz educator Jean Toussaint at the Guildhall School of Music in London, and also learned with internationally acclaimed Irish jazz musicians Len McCarthy and Richie Buckley.
Throughout his school and college years, Ken played for cover bands. He has played for many different groups such as The Savoy Jazz Orchestra, Million Dollar Swing Band, Riverside Big Band, The Bootleggin' Band, among others. Currently, Ken plays with Trees Fall Down, The Sidewinders, Sonic Big Band, The Guests and Limerick Jazz Workshop Big Band.
Keeping his strong personal tradition of music going, Ken is now inspiring other young and adult players in woodwind and musical education.