St. John's Brass and Reed Band began its days in 1865, originally known as The Victuallers Band. In those days brass bands typically had political motivations or represented a regional or city guild. The Victuallers Band was a Limerick butchers' guild band.
In the 1920s the band changed its name to St. John's Workmen's Band, and has since become the St. John's Brass and Reed Band.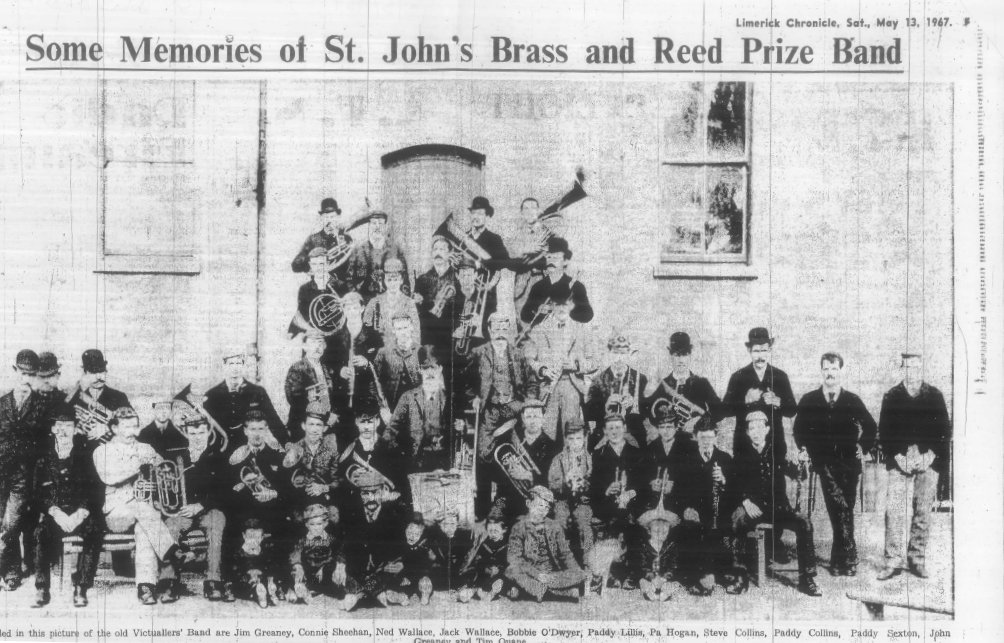 The band has shown up in the press throughout its history, always warmly referred to as bringing joy and spirit to the Greater Limerick area and to the other counties and countries that it has been invited to play in. They've even had their brush with stardom having played in 2007 for international actor Russel Crowe during his visit to West Clare.
The band has seen its share of difficulties over the decades, losing all its members during the war years, and again in the 70s and 80s, and having to give up their beloved band hall of over 40 years for city development work. But with drive, passion and tireless effort, the band has always returned in the united spirit of music and community.
Many faces are present in the photo archives, with a membership over the decades spanning ages from 7 to well over 90 years old. And behind the scenes, each era has seen a dedicated committee of members and musical directors helping to drive the band on.