Developed by Dance Limerick/DL Bridge and St John's Brass & Reed Band. Led by Choreographer Philippa Donnellan and Musical Director Jonathan Luxton.
Colourful, bold and brassy, THE ROAD WE LIVE ON is a new dance, music and performance project that is inspired by the neighbourhood of Garryowen and how the area has changed and developed in recent times. This includes the story of St John's Band who began life as the community Victualler's band in 1865 and is now based at No.2 Garryowen Road.
To develop this project, we're working with the team from the local Community Developed Project and other groups, so if you're from Garryowen or have links to the area – we welcome your ideals or stories from the neighbourhood. Or if you're simply curious and enjoy dancing and playing music, come and get involved!
THE ROAD WE LIVE ON kicks off in April with a range of dance and music activities, and culminates in a live performance in Dance Limerick's fabulous theatre space to celebrate the area and community on Saturday 18 June 2022.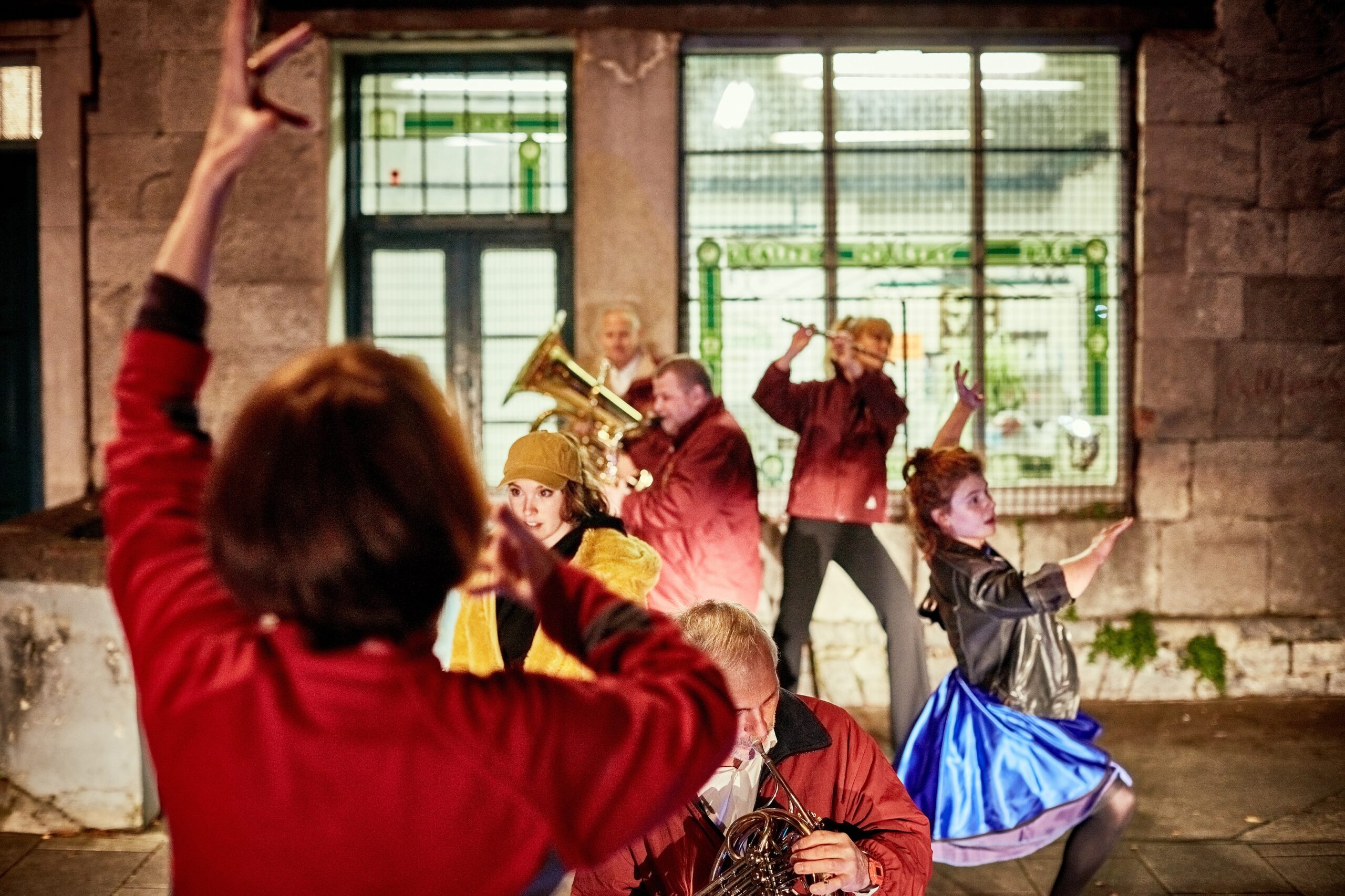 There are a few ways to get involved in THE ROAD WE LIVE ON:
ST JOHN'S BRASS & REED BAND @ NO.2 GARRYOWEN ROAD:
If you're interested in playing music as part of the project with St John's Brass & Reed Band, and you play percussion, brass or a woodwind instrument, please contact: Tony McCarthy via email: [email protected] / www.stjohnsband.com
THE PERFORMANCE GROUP @ DANCE LIMERICK:
This is a specially established PERFORMANCE GROUP open to dance enthusiasts aged 18+. It is a 6-week project starting from 5 May. If you would like to get involved, contact Dance Limerick on 061 400 994, or email Philippa at: dlbridg[email protected]. For full workshops and rehearsal schedule, see https://dancelimerick.ie/news/road-we-live-call-out
LOCAL GROUPS INVOLVED:
We're excited to work with local groups of all ages from the local community. More about these groups to follow…
MORE INFORMATION:
For more information about the project, email Philippa at: [email protected].
THE ROAD WE LIVE ON is free of charge for participants. Dance Limerick's spaces are wheelchair accessible.
The Road We Live On is supported by the Bank of Ireland Begin Together Arts Fund in partnership with Business to Arts. Dance Limerick/DL BRIDGE is funded by the Arts Council of Ireland and Limerick City & County Council.